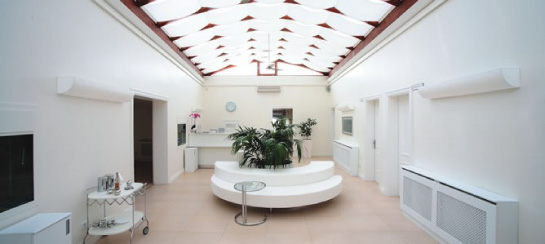 ---
Do you have a hair loss problem? Don't you feel comfortable with your body or lines on your face? Most of all are you ready to change your life? We're here to plan your trip and make you have a lifetime experience in Turkey's one of the most reliable clinics - DERMAMED.

---
ABOUT DERMAMED
DERMAMED, with its 7 branch offices and 18 years of experience, is one of the most reliable addresses where you can find the latest innovations in the field of aesthetic medicine!
DERMAMED, founded by Dr. Levent Turbedar at Etiler Istanbul in 1994, is one of the first clinics where Medical Aesthetic applications have been performed in Turkey. Dr. Levent, who expanded his professional knowledge field and vision by attending conferences in Turkey and abroad, and receiving practical training in the clinics of foreign physicians, became a long-established and trustworthy name in this field by opening branches in order of Kiziltoprak, Bakırkoy, Corlu, Bahcesehir, Macka and Kemerburgaz.
---
Some of the services provided at DERMAMED include:
• Anti Aging: Fractional Laser Treatment, Ultherapy, PRP injection, IPL, Radio Frequency Therapy, Vitamin Injections, D Lift, Carbon Peeling/PST (Pore&Skin Tight), Filling and Botox Applications
• Nose aesthetic without surgery
• Hair Transplantation with Fue Technique, Hair Mesotherapy, PRP Injection into hair derm
• Cappilary Vessel Treatment: Dye and NdYag Lasers, Sclerotheraphy and Cauterization
• Regional Inspection and Cellulite Treatments: Food Tolerance Test, Mesotherapy, Lipolysis, Carboxytherapy, Body Analysis, RadioFrequency Therapy with Regen,ThermaClinic, Accent, Acoustic Wave Therapy (AWT), Ultrasound, LPG, VelaShape, Medical Ozone Therapy, Endormology (Lymph Massage)
• Nutritional Consultancy
• Professional Skin Care: Photographic Skin Analysis with Visia, Booth SkinCare appropriate for different skin types, Oxygen Therapy, Acne and Treatment with PPX (Blue Light)
• Body Care: AquaSpa Therapy, Body Massage
---
HAIR TRANSPLANTATION: FUE TECHNIQUE
FUE (Follicular Unit Extraction) is today's most advance technique of hair transplant. It's a surgical procedure in which individual follicles of hair are removed under local anesthesia and reinserted back in to the scalp in the thinning area using a micro blade. Remember in FUE hair transplantation donor hair can be extracted from nearly any part of the body. Usually the sides and back of the head are used. And because individual follicles are removed, only small, punctate scars remain and any post-surgical pain is minimized. A person after the procedure can go back to his work within 24 hours. Plus the patient has a completely natural and permanent appearance and this is probably the biggest benefit of FUE technique. For further information please check https://dermamed.com.tr/.
---
ANTI-AGING PROGRAMME
At DERMAMED you can have the latest developments in anti-aging treatments. After consultation our experienced staff makes a schedule according to your needs. Our programme includes Fractionel Laser Treatment, Ultherapy, PRP injection, IPL, Radio Frequency Therapy, Vitamin Injections, D Lift, Carbon Peeling/ PST (Pore&Skin Tight), Filling and Botox Applications. Please note that, these kind of treatments results' last for a year so that you don't need to plan any other procedure during this period.You can find detailed information on our anti-aging treatments on https://dermamed.com.tr/.
For DERMAMED, which takes as a standard beamish service, monitoring and accurate application of the developments all over the world is the most fundamental principle. At DERMAMED, where you will be treated under the supervision of an experienced staff composed of doctors, nurses and aestheticians, you can benefit from all of the possibilities of developing medicine and feel well-kept and healthy about yourself.
---

Abroad Patients' Guide:
WE PLAN YOUR VISIT

It's a pleasure for us to plan your Hair Transplant visit. We have patients from all over the world who prefer us for our trustable corporate identity. You just have to fill the consultation form and send it to us. After that, our Hair Transplant Team will examine your pictures and we'll provide you with information about your procedure details and price.

If you decide to have transplantation we'll start to plan your schedule promptly. All you have to do is to tell us your available dates. Our staff will organize your flight, transportation, accommodation details to you.

We conduct all operations at Florence Nightingale Hospital and our patients stay at 4 star Hotels.

If you prefer to plan your visit by yourself, which is also possible, then we just plan your airport and hospital transportations.


SCHEDULE



1st day

Our drivers take away patients from airport and transport to hotel.



2nd day

Our drivers will shuttle patients from hotel and transport to Hospital. After doctor's consultation and blood tests are completed the transplantation begins. After transplantation our drivers return patients to the Hotel.



3rd day

Our drivers shuttle patients from hotel and transport to our clinic, DERMAMED for dressing and examination. After that, patients may leave the city if they wish. In that case we transfer our patients to the airport.

You may come earlier and enjoy the city. We can arrange your bookings and city events if you'd like to do so. For further information, please contact us.

| © 1999-2019 | ArabMedicare.com | All rights reserved |
DERMAMED CLINIC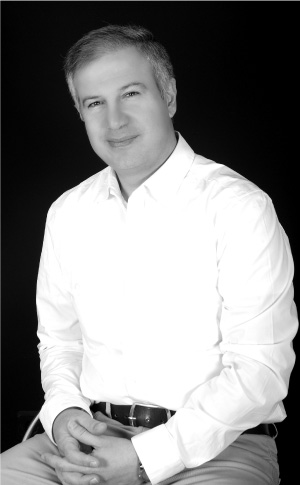 Dr. Levent Turbedar, MD
---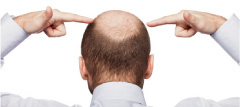 ....................................................................
For more information contact:
Dermamed Clinic
Fener Kalamış Caddesi No.3 Kızıltoprak,
Istanbul, TURKEY

Tel: +90 216 345 8929
Fax: +90 216 345 8824

E-mail:
bilgi@dermamed.com.tr
Web site:
www.dermamed.com.tr